Keynote Speaker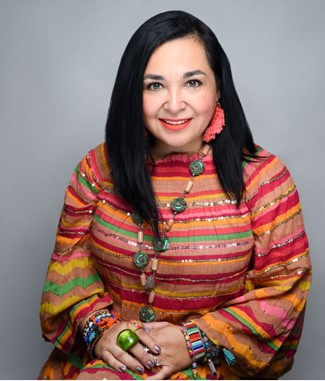 Dr. Edith Treviño
Known as "Dr. ET" is a dynamic presenter, self-taught ed-tech, storyteller, author, first language advocate, wife, mother, friend, and passionate educator who lives and teaches in South Texas.
Dr. ET holds a Doctorate in Curriculum and Instruction with an emphasis on Bilingual Studies from The University of Texas Rio Grande Valley, a Master of Education degree from Sul Ross State University, and a Bachelor of Science degree in Elementary Education from Edinboro University in Pennsylvania. 
Dr. ET's passion and research are grounded on English as a Second Language and Bilingual Education with a focus on displacement, educational technology, culture, language, teacher efficacy, historical trauma, social-emotional learning, and how those topics intertwine and impact education.
Dr. Jose Luis Zelaya
From his days as a homeless child in one of the most dangerous cities in Honduras to his migration to the United States as an unaccompanied minor, Dr. Zelaya speaks of higher education as a beacon of hope for families and communities. Dr. Zelaya is a 1st-generation college student who in the year 2006 became the first one in his family to graduate from High School.
Dr. Jose Luis Zelaya graduated from Texas A&M University with a bachelor's degree in Interdisciplinary Studies, a master's degree in Curriculum and Instruction specializing in English as a Second Language as well as a Ph. D. in Urban Education. He ultimately owes his personal and academic achievements to the great sacrifices of his family, broad systems of support, mentors, and his strong personal desire to succeed.