Keynote Speaker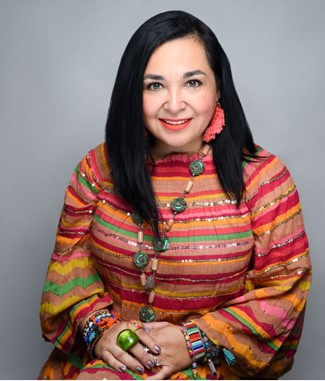 Dr. Edith Treviño
Known as "Dr. ET" is a dynamic presenter, self-taught ed-tech, storyteller, author, first language advocate, wife, mother, friend, and passionate educator who lives and teaches in South Texas.
Dr. ET holds a Doctorate in Curriculum and Instruction with an emphasis on Bilingual Studies from The University of Texas Rio Grande Valley, a Master of Education degree from Sul Ross State University, and a Bachelor of Science degree in Elementary Education from Edinboro University in Pennsylvania. 
Dr. ET's passion and research are grounded on English as a Second Language and Bilingual Education with a focus on displacement, educational technology, culture, language, teacher efficacy, historical trauma, social emotional learning, and how those topics intertwine and impact education.