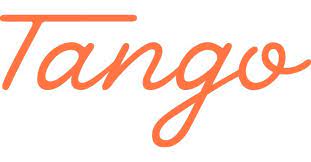 Creating step-by-step directions has never been easier!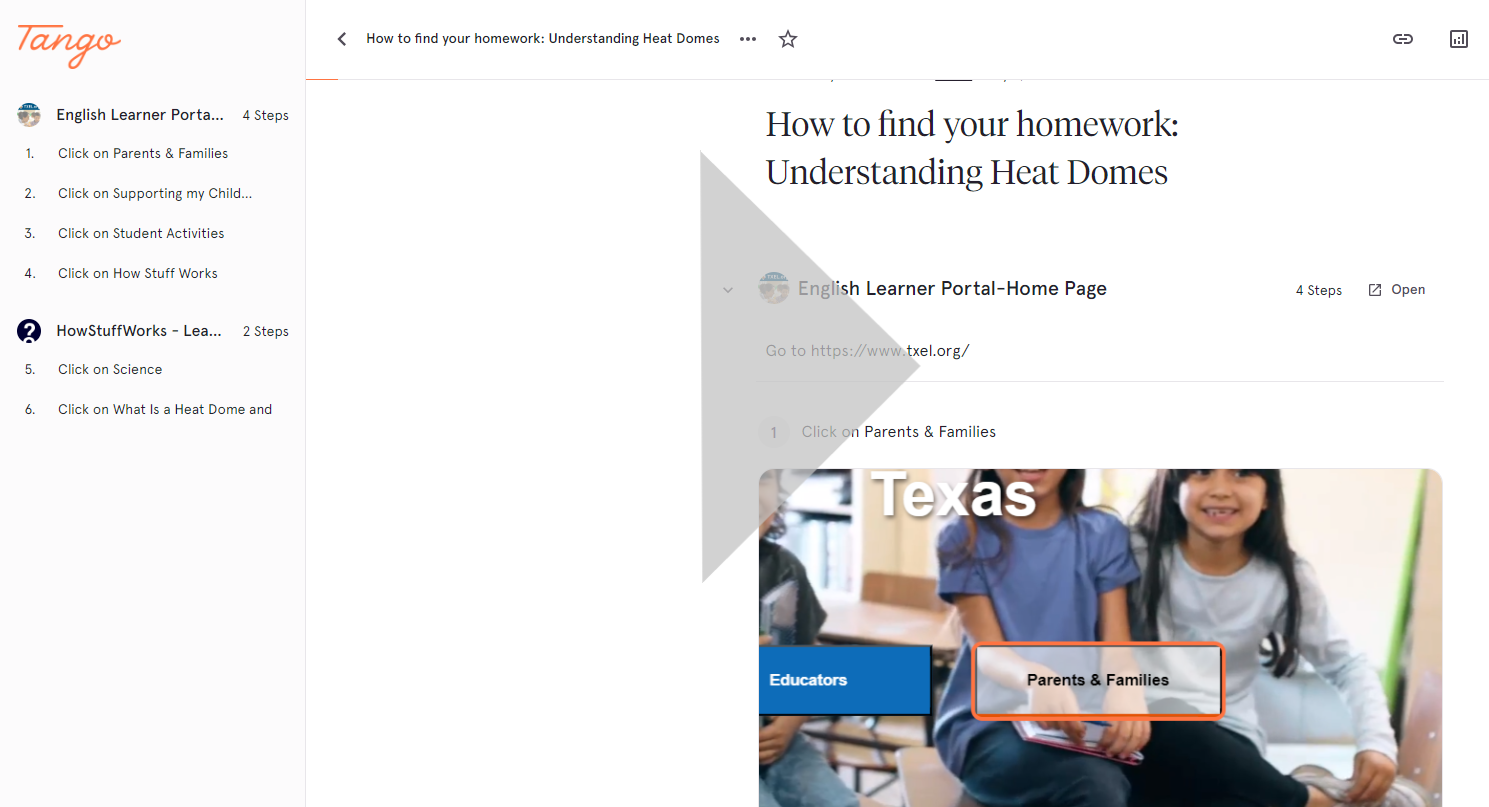 This month's teacher-approved resource is a Google Chrome extension called Tango. Tango documents any process with step-by-step directions with screenshots as you click through the process. You can edit the automated directions and screenshots as needed. Use tango for generating quick directions for families, students, and other teachers!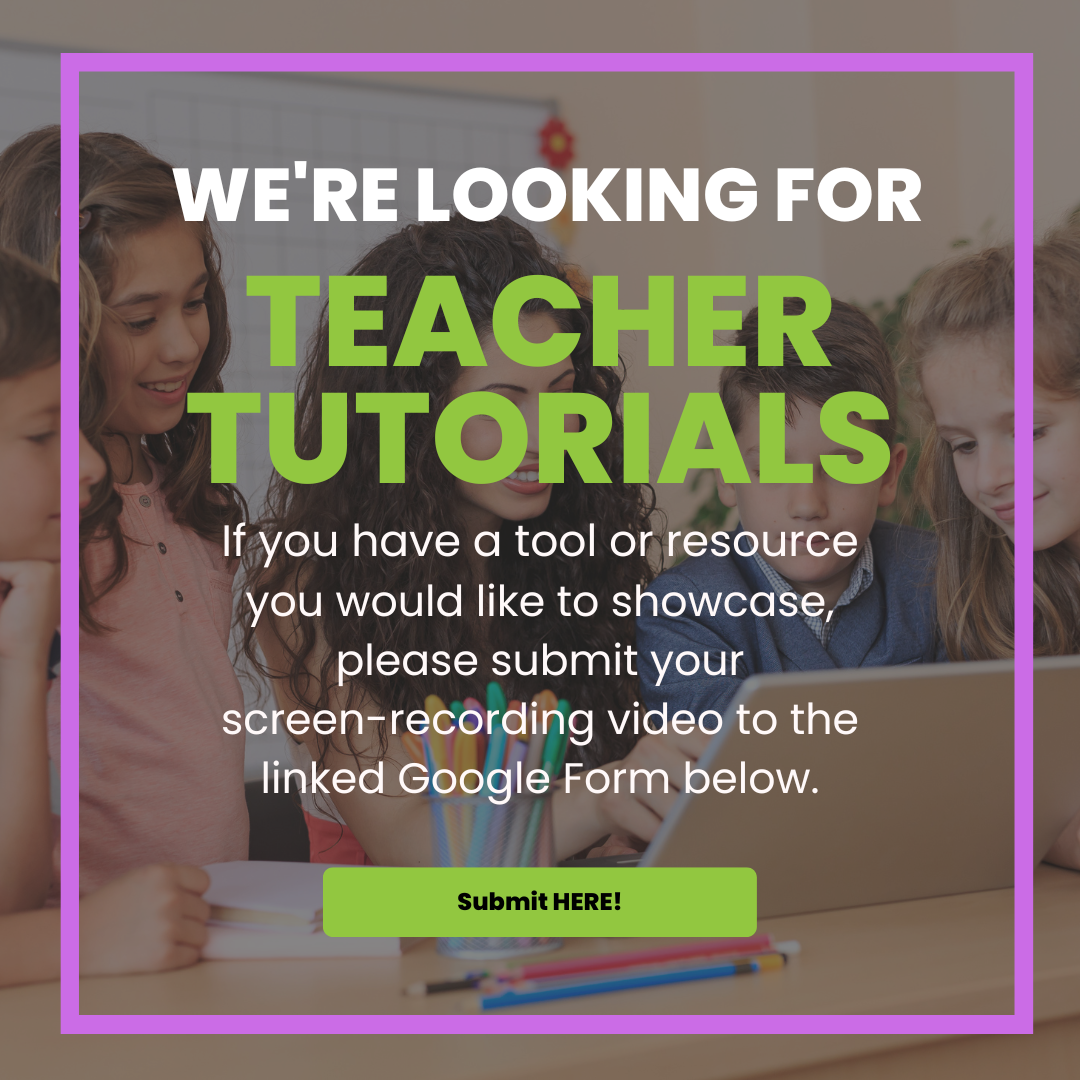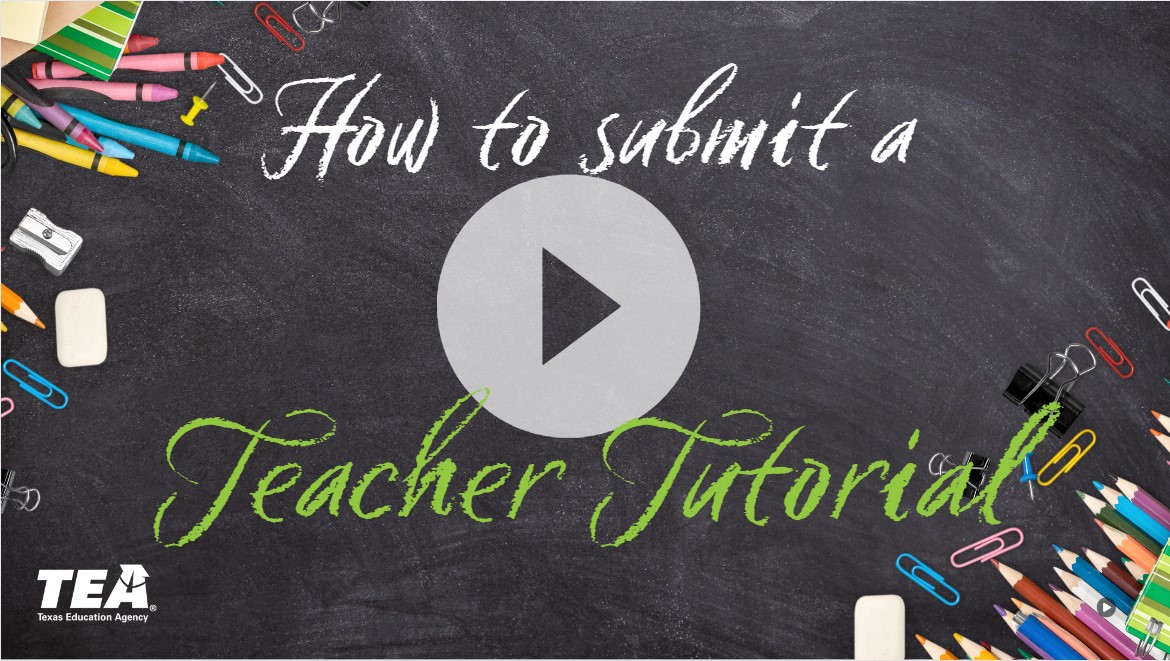 Watch the video above to get step-by-step directions on how to submit your favorite tool or resource to share with educators across the state of Texas.
Remember your submission should follow the listed guidelines below:
The submission has a brief description of the resource/tutorial.
The video is a maximum 5 minutes long.
Your camera is turned off.
You've used a voiceover to explain the tutorial you are recording.
Ensure sharing capabilities are enabled with your google link.