Helpful Websites for
At-Home Learning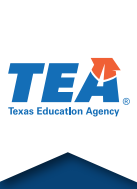 The Texas Education Agency (TEA) English Learner Support Division has compiled a variety of helpful websites to support families with English learners at home. These websites will help in strengthening English language proficiency skills in Listening (L), Reading (R), Speaking (S), and Writing (W).
Helpful Tip: On your computer, phone, or tablet, you can install Google Translate for free to translate text, handwriting, speech, and websites. You can also go to the "Settings" section of most , phones, and tablets to change the language from English to your preferred language. Follow these for
Apple or Android devices
Website
Target Skills
Description
Elementary Grades Pre-K-5
Middle Grades 6-8
High Grades 9-12
Arts and Culture
L, S, W
Go on exciting virtual field trips to explore national parks across the world.
X
X
X
Brainpop ELL
L, S, R
Check out videos, quizzes, and games in Spanish.
X
X
Colorin Colorado
L, S, R, W
This site provides helpful tips in the Ideas for Families section to help increase their child's literacy and vocabulary skills.
X
X
X
Duolingo
L, S, R
Master a new language for free at your own pace with short lessons that instantly show you how to improve your language skills while offering videos, quizzes, and games.
X
X
X
ESL At Home
L, S, R, W
This site offers several weeks of activities, translated in over 25 languages that require only paper and pencil or materials that can be found around the house.
X
X
X
Family Learning Center
L, S, R
Learn as a family with this collection of online videos and games. The website is in English, families who speak and read languages other than English will need to use the translate function on their devices.
X
X
GoNoodle
GoNoodle en Español
L, R
Fun and engaging topics and games to wake up students' bodies and minds, in English. The link to GoNoodle en Español is provided for similar activities, in Spanish.
X
International Children's Digital Library
L, S, R
Search a collection of free fiction and non-fiction books grouped by age range available in 20 languages, for independent or family reading.
X
X
Kindergarten English Language Arts Tips
R, W
Check out easy and engaging ideas for supporting your child's development of reading and writing skills at home.
X
Learn That Word
R, W
Review a list of Greek and Latin morphemes, meanings, and sample words and definitions
X
X
Make Beliefs Comix
R, W
Children can learn empowering ways to express their ideas by creating comics in multiple languages.
X
X
X
National Geographic–Kids
R
Explore the world through thrilling educational videos and quiz your mind with interactive games and science experiments.
X
X
Omniglot
R, W
Access free online dictionaries and resources in over 100 languages.
X
X
PBS Kids
L, R
Join the familiar faces of PBS kids by interacting through educational games and videos.
X
PBS Kids for Parents
L, R
Help your child explore their world by learning and growing with a variety of activities that develop their social and emotional skills.
X
X
RockALingua
L, S, R
Free, fun and easy videos and songs to make learning Spanish fun for kids.
X
The Metropolitan Center for Research on Equity and Transformation of Schools
L, R, S
Access free downloadable content glossaries for language arts, math, science, and social studies in over 40 languages.
X
X
TypingClub
R, W
Learn how to type in multiple languages through an interactive experience from games, videos, and different typing challenges while having fun.
X
X
TEA is not responsible for the views and opinions expressed in each resource mentioned in this document.
Visit the Parents and Families page on txel.org for additional resources and support for your child.