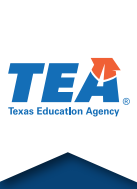 The TEA English Learner Support Division continues to recognize the need for highly skilled and qualified teachers to serve the growing population of English learners in Texas. In this effort, we are announcing the following three federally funded grant opportunities:
Bilingual Certification Preparation Exam 190 Grant
Bilingual Education Supplemental 164 Resources Grant
Enhancing the English as a Second Language Program Grant
The purposes of the new grant opportunities are to equip educators with Bilingual Education exam preparation resources and to create and strengthen web-based tools that enhance ESL program implementation. With the additional teacher-focused resources delivered by through the new grants, our goal is that English learners will continue toward increased language proficiency and academic growth.
Eligible Applicants:
Institutions of Higher Education (IHEs)
Education Service Centers (ESCs)
Nonprofit Organizations (NPOs)
Note: Recipients of the grant may work in partnership with local educational agencies (LEAs), for-profit organizations, or individual consultants.
Bilingual Certification Preparation Exam 190 Grant
Applicants must have the ability to develop and implement a blended, comprehensive online bilingual certification learning approach to target the Spanish academic language domains and competencies required for the Bilingual Target Language Proficiency Test (BTLPT) Spanish #190.  Development of resources must include-
a manual aligned to best practices in the target language and support the academic and linguistic needs of English learners

targeted professional development sessions on the target language
interactive modules to enhance the academic language domains in the target language
target language resources to develop the linguistic needs of English learners in all content areas
hosting individualized feedback sessions to assist educators as they prepare for the State's bilingual education certification exam, the Bilingual Target Language Proficiency Test (BTLPT) Spanish #190
Bilingual Education Supplemental 164 Resources Grant
Applicants must have the ability to develop and implement a comprehensive, online bilingual education certification repository of resource tools that will contain-
a manual aligned to the best practices to target and support the academic and linguistic needs of English learners throughout all content areas
recorded video modules to enhance the content through interactive course work
tools to assist educators as they prepare for the State's bilingual education certification exam, the Bilingual Supplement #164
Enhancing the English as a Second Language Program Grant
Applicant must have the ability to develop a host of resources that assist LEAs in increasing the overall effectiveness of sheltered instruction (SI) practices that support English learners and lead to increased achievement outcomes and linguistic progress. Resources will include-
a suite of training tools for LEAs to support newcomers, long-term English learners, and target the linguistic accommodations needed for English learners across content areas
specific professional development opportunities for teachers of English learners to enhance and sustain sheltered instruction implementation in the classroom
administrative tools that support systemic and sustainable change in English as a second language programs
To access all TEA Grant Opportunities